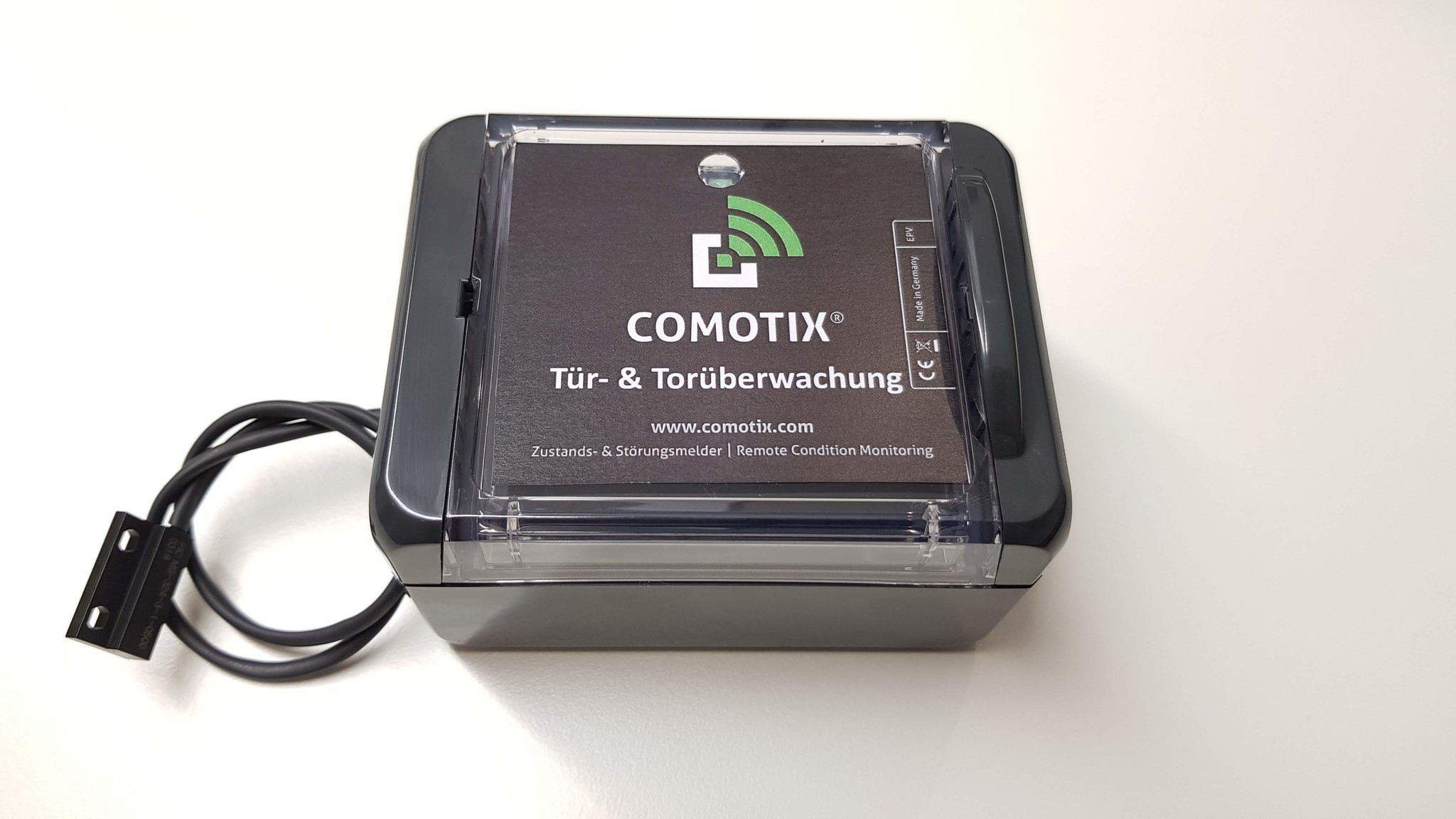 As a silent intruder alarm, for ongoing monitoring or for loved ones with dementia.

Would you like to have the comforting certainty in the evening that no door or gate is open?
Would you like to receive a notification on your cell phone immediately when someone opens the warehouse gate? No matter where you are?
Is the door to the tool shed closed again?
Are all the fire doors in the escape stairwell closed or did the smokers put them up again and forgot to close them?
Are you looking for a simple & reliable monitoring system for doors, gates and windows of all kinds?
Door alarm as an all-round hassle-free package: Simple commissioning and convenient operation
With modern door monitoring from COMOTIX®, you can answer these questions easily and reliably. No matter where you are. COMOTIX is a modern IoT system (Internet of Things) for user-friendly remote monitoring. It consists of the actual device and the COMOTIX® app.
Each device contains a rechargeable battery and a pre-configured multi-network eSIM card. Commissioning can be completed in just a few minutes, even without technical knowledge On request, we will also be happy to put the device into operation together with you free of charge by video or telephone.
Self-sufficient door monitor: Neither WLAN nor power supply required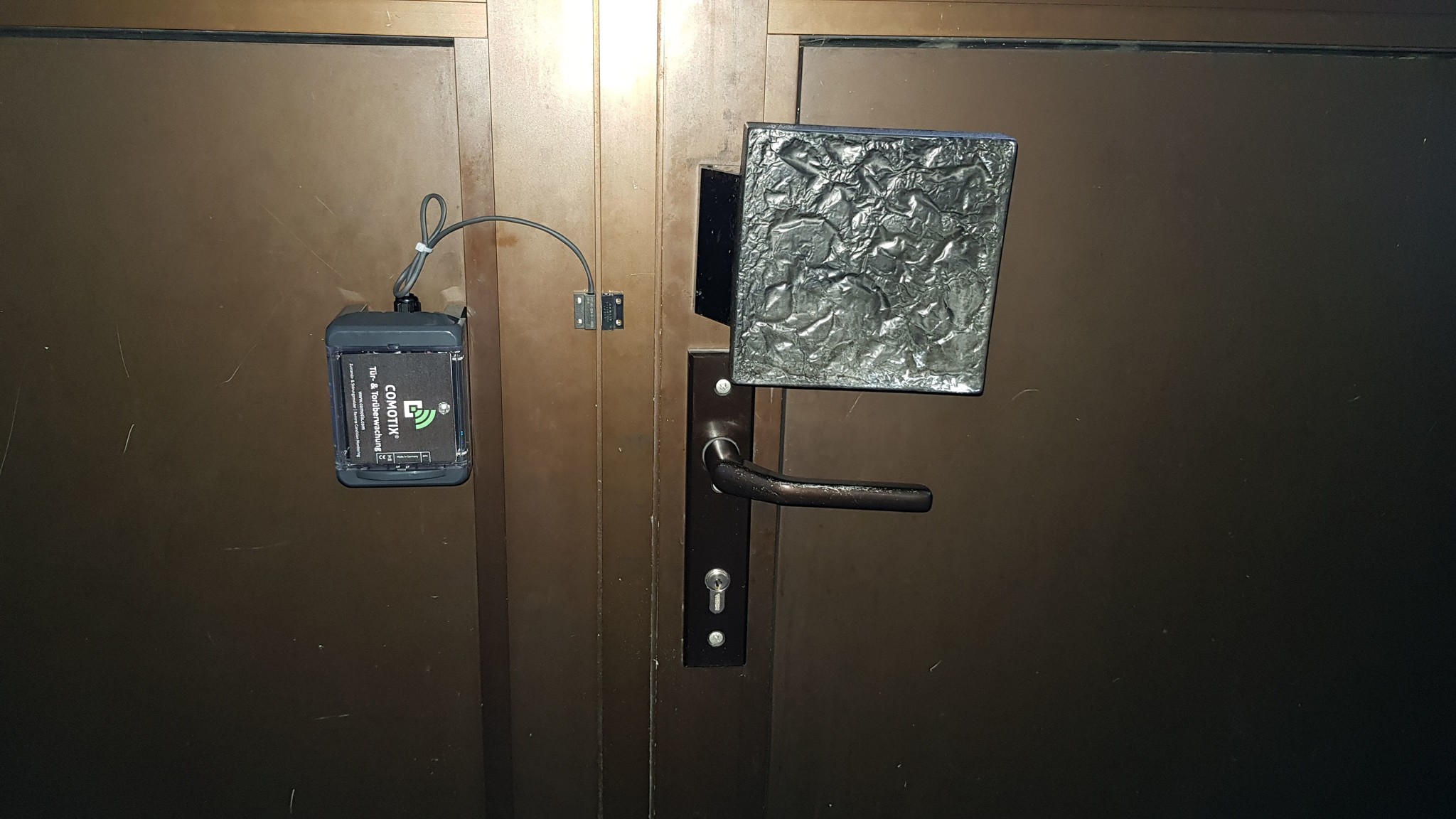 The COMOTIX door and gate monitoring shows its strengths wherever there is neither WLAN (or should not / cannot be used) nor a power connection. The devices work on a rechargeable battery and send the data encrypted in accordance with the GDPR-compliant via the mobile network. The devices are IP66 & IP68 waterproof and suitable for operation in harsh environments. You don't even have to sign a cell phone contract. Just attach and go. Depending on the operating conditions, a device runs for between 4 and 12 months with one battery charge. If the battery needs to be charged, you will of course receive appropriate notifications from the system in good time.
Your advantage: high reliability even under tough operating conditions.

Multi-channel alarms to several people: on the smartphone or by email
In the event of a failure or malfunction in the monitored object, the COMOTIX system sends alarm messages to any number of recipients. You can receive the messages on a number of channels: e.g. via push message, Telegram Messenger message, e-mail or SMS.