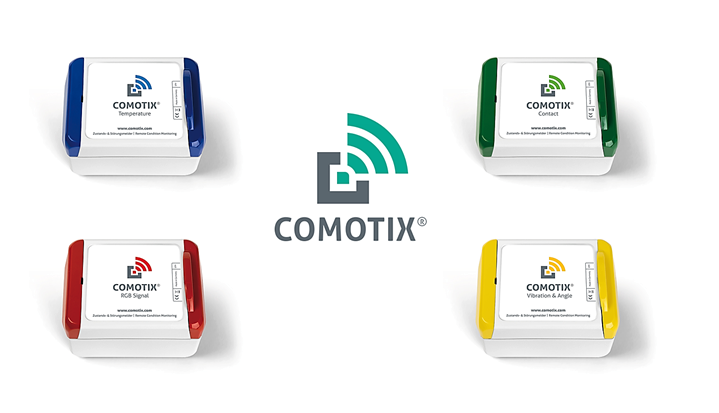 With COMOTIX® condition and fault devices, you can remotely monitor a wide variety of systems, devices and facilities. Whether refrigerators, doors, gates, pumps or other machines. Simple, reliable and convenient.
This works because with COMOTIX® all system components are carefully and completely coordinated with one another. It is precisely this approach that distinguishes COMOTIX® from other systems: As hassle-free solution, COMOTIX® offers you many functions and advantages that you will not find in this form in any other system. 
COMOTIX® is a self-sufficient system. It works battery-based and sends encrypted data over the cellular network. You do not need WiFi or a fixed power supply at the place of use.
Next: What makes monitoring with COMOTIX® so easy and convenient?