Reliably monitor the practice refrigerator - it's that easy!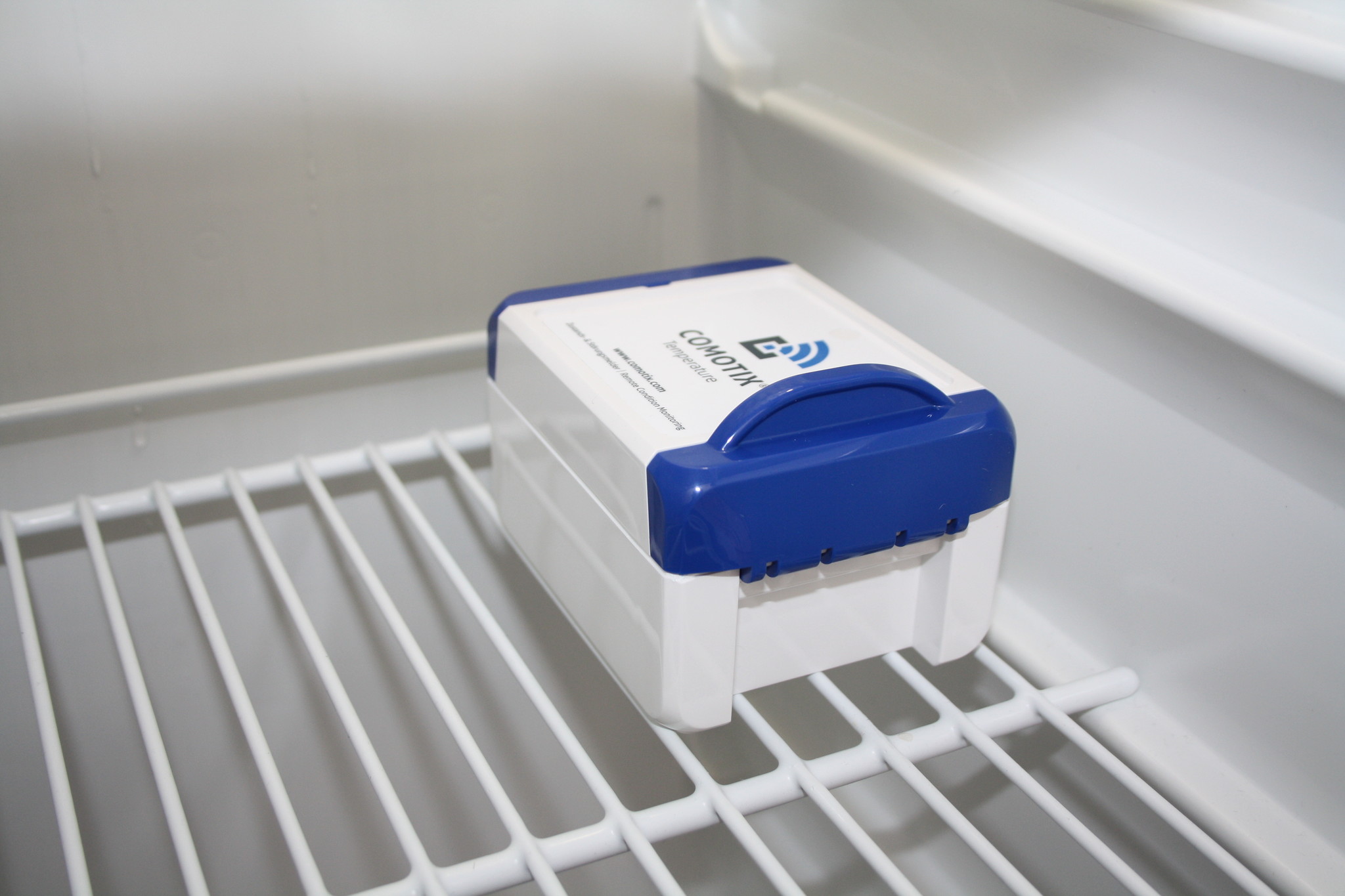 The storage of medicines that need to be refrigerated is a major responsibility for medical practices and pharmacies. In this context, DIN 58345 "Refrigerators for pharmaceuticals" stipulates, among other things, that the temperatures in the refrigerator must be documented on a daily basis. Traditionally, this was done manually in many medical practices, for example, using so-called "min-max thermometers" and manually transferring them to paper lists.
Advantages compared to manual entry
Drastic reduction in running costs. You save personnel costs because nobody has to worry about temperature recording every day - instead, the time can be used better. Operating costs with COMOTIX: only € 0.12 / day.

More reliable. The recording of the temperatures can no longer be accidentally (or in case of illness) forgotten, but always takes place automatically in the background. Of course, this also applies to the weekend. COMOTIX measures 24/7. This reduces your liability risks through gaps in the documentation. At the end of the month you will automatically receive a monthly log as a PDF with all recorded values ​​by email.

Thanks to an adjustable safety area, any number of recipients can receive warning messages before the temperature thresholds are reached. In the event of a fault, you can therefore react in good time before damage occurs. 
Professional temperature monitoring with the COMOTIX® temperature condition and fault devices saves you a lot of work, automatically provides clean documentation (even for the weekends!) and gives you enough time to react to malfunctions thanks to immediate alarms on your mobile phone and by email.
Easy operation
It's extremely easy to set up! You do not need any technical knowledge.

No integration into a WLAN required, no readout via memory card or USB. The device does everything automatically and you will receive the documentation by email.

The device continuously measures the temperature in the refrigerator and determines daily min / max values, which it stores in your user account once a day. You can view the data online at any time and, if you wish, you will receive a message with the data once a day on your mobile phone or by email.

At the end of each month you will automatically receive a monthly log as a PDF by email to your email address for documentation and filing. There you will see the daily min / max values ​​and any alarm messages that may have occurred.
How does it work?
The online temperature monitor consists of a waterproof housing (protection class IP66 / 68). 

The device is simply placed in the refrigerator.

It is battery operated. The battery is of course included in the scope of delivery and is rechargeable.

One battery charge is sufficient for approx. 6 months. If the battery is empty, the set recipients receive information in due time that the battery must be replaced or recharged at convenience.
Automatic alarms to any number of recipients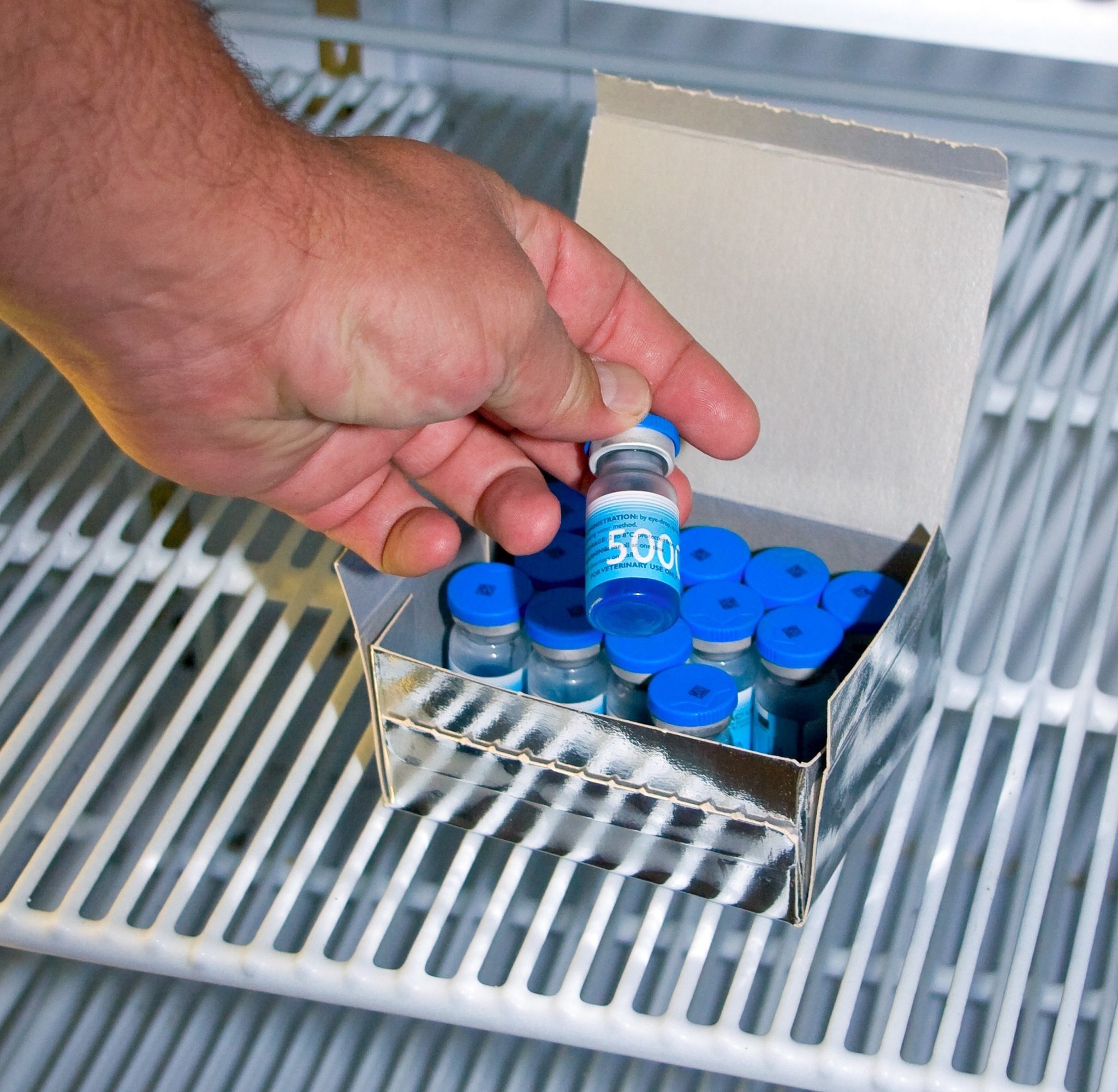 You can set warning thresholds in the online administration (up and down), and if they are exceeded, the device immediately sends an alarm to any number of recipients.

Alarms come either by push message in the free app, as an instant message in the popular Telegram messenger (such as Whatsapp), by email or as SMS.

With temperature specifications for storage between 2 to 8 degrees Celsius, you could, for example, set warning thresholds if the temperature drops below 3.5 or increases to over 6.5 degrees.

The device runs completely independently. A fully configured roaming SIM card that works with all German networks is always integrated. The card always selects the best network and switches to another network in the event of faults in order to guarantee reliable alarms at all times.
Setting options