Manage devices conveniently online via app or website
When operating several detectors, things can quickly become confusing. This is why you can conveniently manage all COMOTIX® detectors online with the free COMOTIX® app (or optionally via the website). With the COMOTIX® online administration you have full control over all detectors and are always up to date. Did all notifiers send their live reports in good time? Is there still a warning or alarm somewhere? The COMOTIX® online administration creates an overview and relieves you of all routine tasks. Even if you operate a large number of detectors, you always have an overview.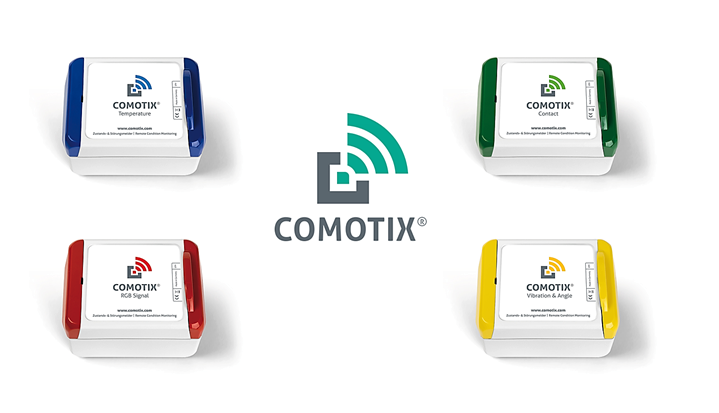 Doesn't work, doesn't exist: The COMOTIX® versions
Different applications require different sensors and different display and evaluation logic. Therefore COMOTIX® detectors are available in different versions for numerous possible applications:
Temperature monitoring / temperature alarm
Contact monitoring
Monitoring of operating and malfunction displays and
Vibration.
We are happy to expand the spectrum at the customer's request.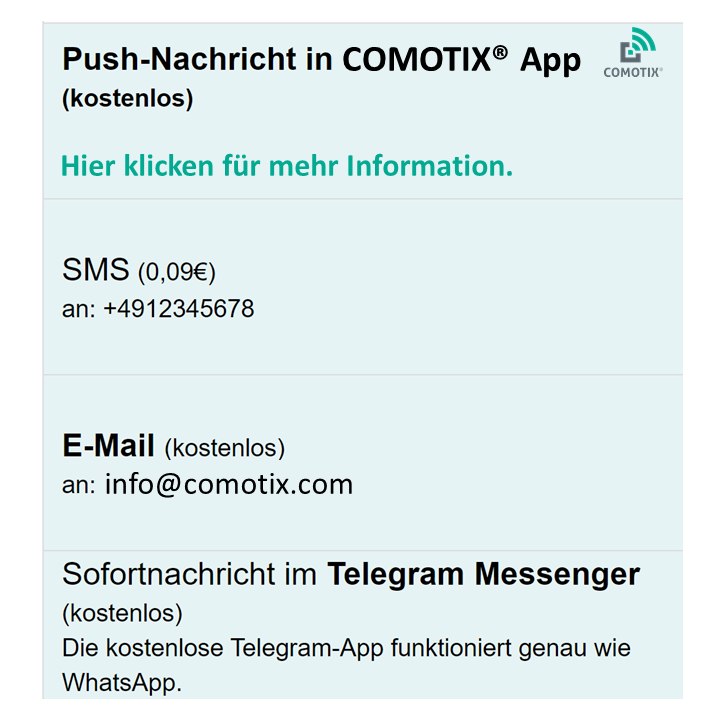 Messages exactly as you want: 4 message channels selectable. Any number of fellow users.
Each of us has different preferences in communication. That is why COMOTIX® offers you more message channels and more flexible settings than conventional devices. You can receive messages via
Telegram Messenger (free of charge)
Push messages in the COMOTIX® app (free of charge)
Email (free of charge) or
SMS (€ 0.09)
Even better: You can add as many fellow users as you like, who will then also receive the messages. All notification channels are also available to fellow users.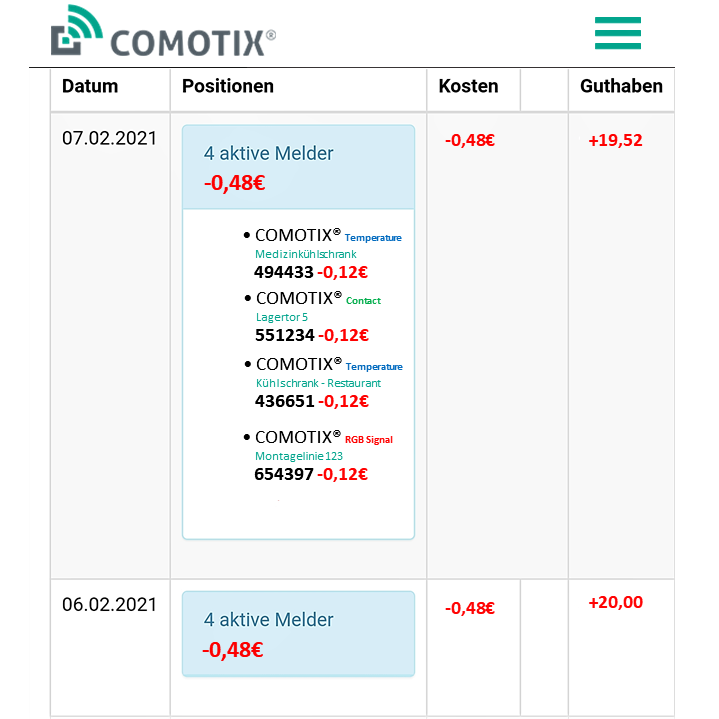 Full cost control: our fair cost model
Conventional detectors or SIM cards usually require a regular monthly or annual minimum top-up, regardless of actual use. This is not very user-friendly.
Therefore you will find a very simple cost model at COMOTIX®:
Each detector is calculated to the day.
A COMOTIX® detector costs € 0.12 per day. This price is a flat rate and includes the SIM costs as well as all notifications except SMS.
If a detector is not required, you can pause it. Then there are no more running costs.
With COMOTIX® you have full cost control at all times. There are no mandatory subscriptions and no minimum annual top-ups. Once loaded, credit never expires.
You only pay for what you actually use.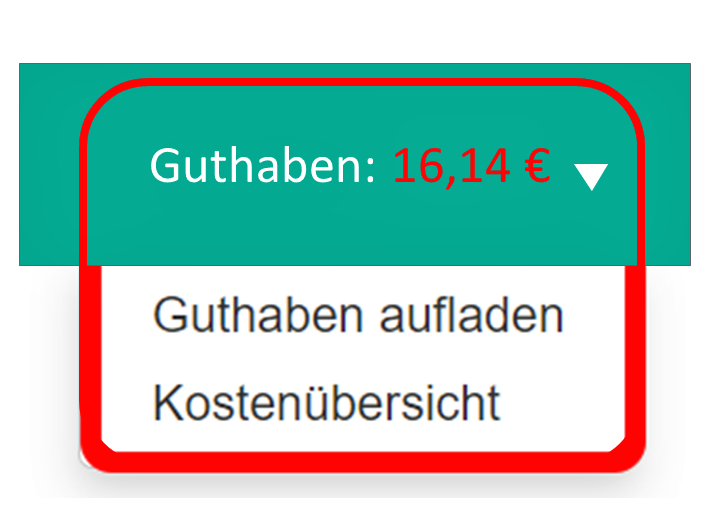 Who likes to take care of individual SIMs? The COMOTIX® central credit.
In simple detectors, individual SIM cards have to be extended or recharged. This is tedious for the user, leads to administrative work and causes costs that are independent of the actual use.
This is why there is only one central credit in your user account in the COMOTIX® system. All detectors are automatically supplied from this. Charging is very easy. Of course, you will receive notifications in good time if the credit is running low.
Next: COMOTIX® innovations for hassle-free operation and high reliability >>